Water Loss Categories
12/23/2021 (Permalink)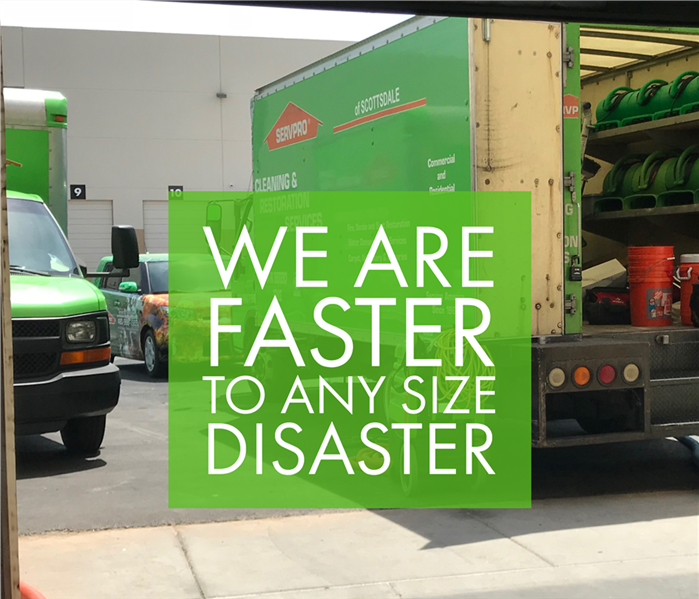 In order to safely and effectively clean after a water loss, it is imperative to know what category of water loss you are dealing with.
When water loss occurs in your Scottsdale business, it can be instinctual to take matters into your own hands and begin the cleanup yourself to avoid any downtime from taking place once the source of the issue is resolved. But handling a water loss cleanup yourself can cause more damage as the category of water needs to be considered to determine the best cleanup method.
Water Categories
Clean
Water is considered clean when it's from a clean source such as a broken pipe or overflowing faucet pose no health hazards.
Gray
When gray water is involved, this can be due to chemicals or contaminants affecting the water from sources like appliance leaks or a broken toilet.
Black
When black water is involved, don't delay. Call SERVPRO of Scottsdale to handle the cleanup. We follow all proper procedures as black water can contain feces, pathogens, chemicals, or other forms of bacteria from sewage backups or flooding from outside sources.
Stay tuned for our next blog regarding how water losses can evolve into an extreme situation in your business.