We Can Help With Fire Damage Cleanup
2/26/2021 (Permalink)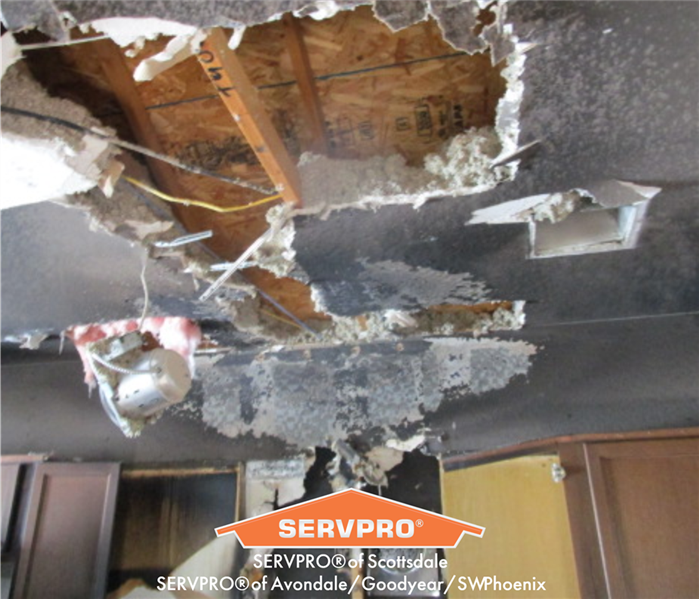 Do you need fire and smoke damage cleanup in your home? Give us a call at 480-998-7989 to learn about how we can help you.
Your home is your sanctuary, a place that houses your precious keepsakes and memories, as well as providing a safe space for you and your loved ones. It is a place where you can kick off your shoes and relax after a long day at work and where family gathers around the table for dinner, conversation, and laughs. But when a home fire takes place, this disrupts everything
Dealing with a fire in your home can be a very scary and traumatic experience when your living space is affected, and you face the unknown of what lies ahead. SERVPRO of Scottsdale is here to guide you along the way and to help you with the fire damage cleanup and restoration process so that you begin the process of moving forward and restoring your home.
Give us a call at 480-998-7989 if your home is in need of fire and smoke damage cleanup.