Shower Left On Causes Water Damage
2/24/2021 (Permalink)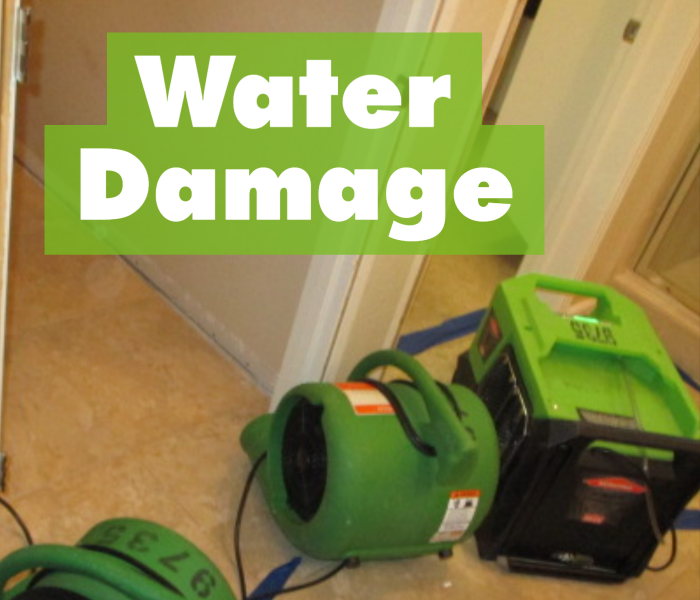 Water damage accidents in your home can happen. If you're dealing with this, give SERVPRO of Scottsdale a call at 480-998-7989.
People across Phoenix, as well as across the country and world, are experiencing all the changes that have taken place due to the COVID-19 pandemic. We find ourselves spending majority of our time at home, for instance; working from home, tending to remote learning for school aged children, and those that choose to social distance in general. Because of this, many are dealing with a busy and hectic home life that as a result, we can simply forget to do something so minor that it can cause damage to our home and disrupt our daily schedules.
SERVPRO of Scottsdale recently worked with a customer that had accidentally left the water running while cleaning the shower. The customer got sidetracked while cleaning their shower that they then went on to mopping their floors. The overflowing water from the shower ran throughout the unit and caused damage to the base laminate floor. The water then seeped into the rental unit below. This is an issue that we see take place in properties with multiple floors. The damage is not always immediately noticed which was the case with the neighbor living below our customer.
SERVPRO of Scottsdale responded by providing water dryout and mitigation services. We understand that accidents can happen. We are here and ready to help you when it comes to water damage you are dealing with in your home.
Please feel free to call our office at 480-998-7989 for more information on water damage repair and restoration.