How to Know if a Business's Water Is Contaminated
1/24/2020 (Permalink)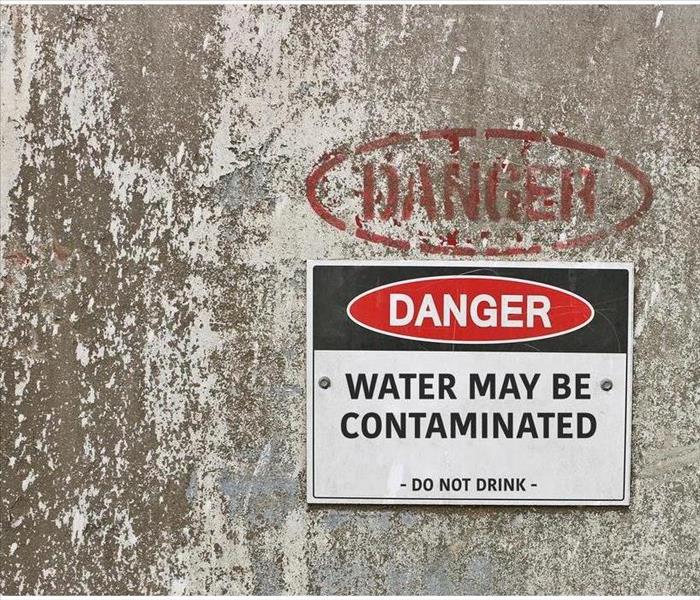 Call a commercial building restoration specialists immediately if you are dealing with contaminated water
Things You Need to Know About Water Contamination
Contaminated water in a commercial setting can occur due to a variety of factors. Whether there has been a flood or a burst pipe, black water is never a pleasant sight for business owners. Fortunately, the professionals at SERVPRO have the experience and expertise that insurance agents and adjusters are looking for. To ensure that these restoration specialists address your needs properly, here is everything you need to know about water contamination that targets businesses in North Scottsdale, AZ.

Traces of Sediment

In some cases, determining whether water is contaminated is as simple as observing its appearance. If there are traces of sediment in the liquid, it has likely become polluted in some way. Be sure to look for the following signs of sediment when inspecting potentially contaminated water:
Dirt

Sand

Clay

Sewage or waste


If you notice any indications of black water, be sure to call SERVPRO professionals immediately. This type of water can cause severe damage to a business, especially if it isn't removed right away.

Unpleasant Smell

To determine whether the water in a business is contaminated, it's often helpful to use your senses. A strong and unpleasant smell that comes from floodwater or a broken supply line likely points to water that has become polluted at some point. If this is the case, be sure to request professional assistance as soon as possible. Water that has begun to emit an unfavorable scent may have already accumulated various forms of dirt or sewage that can lead to serious forms of water damage if left untreated.
If a business is dealing with contaminated water, calling commercial building restoration specialists immediately is crucial to the safety of the company. Thanks to the highly effective methods and solutions that the experts at SERVPRO utilize, insurance agencies all over the country confidently turn to them as their preferred vendor in any disaster.