Essential Tips for Protecting Your Business From Water Damage
9/23/2019 (Permalink)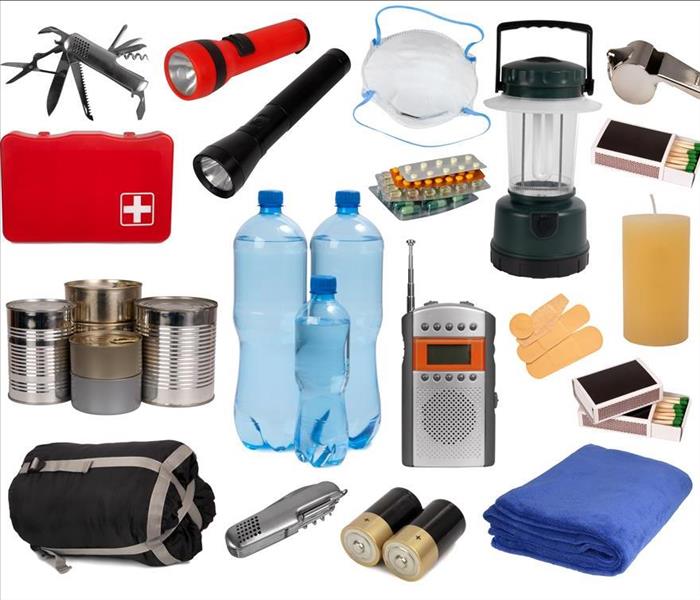 Preparing an emergency kit that includes water, first aid, flashlights, batteries, battery-powered communication devices
Unpredictable conditions in all seasons can cause costly water emergencies for your business. Severe weather events, engineering breaches and broken pipes are common sources of property damage. A thorough preparedness plan can minimize your chances of water damage and prepare your workplace if a water-related threat does occur.
Staff Preparation
These measures can help prepare you and your coworkers for what to do in the event of rising water.
Pre-registering with an emergency notification service

Posting safe evacuation routes

Having an emergency preparedness training for your staff

Preparing an emergency kit that includes water, first aid, flashlights, batteries, battery-powered communication devices and chargers

Posting contact information for a local commercial water remediation service



Facility Preparation

One way to protect your Rio Verde, AZ, facility is to assess your location's risk level for water damage and adjust your preparation accordingly. You may want to consult local planning departments and weather forecasters to evaluate your susceptibility to severe weather. Your business insurance agent can also help you assess risk and discuss flood coverage options. Proper coverage could make a big financial difference in a major flood event.

Regular building maintenance practices can minimize your chances of property damage from water. Keeping gutters and storm drains clear and inspecting your property's drainage pipes may help effectively divert floodwater from your building. A few simple modifications to your utilities can also minimize your chances of costly water damage. Removing fuel tanks and other combustible items from basements may help prevent fuel leaks. Attaching a battery backup to your sump pump can help ensure water is removed even during a power outage, which is often necessary in severe weather. Installing backflow prevention valves on utility lines can prevent contamination of your existing plumbing system.

In the event of serious flooding in your area, you might be grateful if you devoted some time to research and preparation. Water cleanup and restoration are generally unsettling and costly for a business owner. Following through on a few preventive measures could minimize the impact on your property and your bottom line.