Storm Preparation in Scottsdale, Arizona
9/17/2018 (Permalink)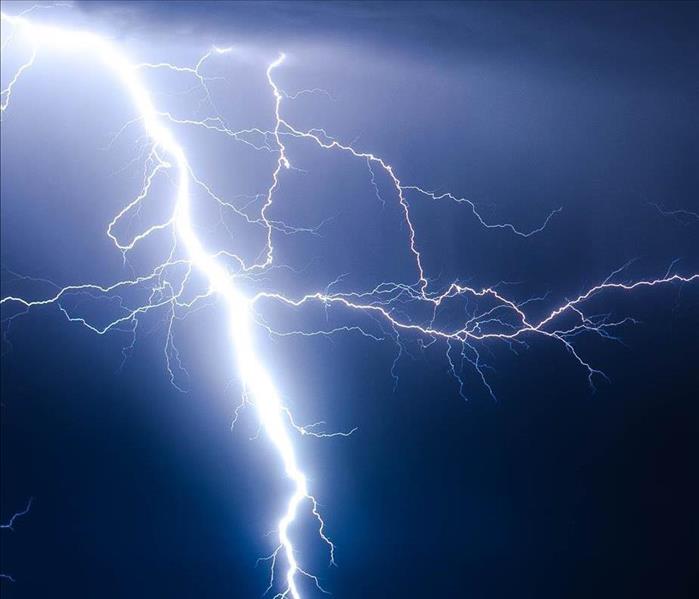 Monsoon season is just about coming to an end here in Scottsdale, AZ. Last month was filled with a number of storms rolling through Scottsdale (and the Greater Phoenix area) which caused a large amount of damages such as: knocked down power lines, fallen trees, damaged roofs, and flooded buildings. Monsoon season in Arizona typically lasts from June to September with peak season being mid-June to mid-August. These storms bring strong winds, blowing dust storms, lightning, and heavy floods. Here are some tips to help homeowners and commercial property owners prepare for incoming storms.
Be sure to check your roof drains to make sure they're free of debris so that rain doesn't collect on your roof.
Tend to trees around your property to make sure they are trimmed and thinned out. You may also want to consider removing large trees close to your home that have the potential of falling and causing damage to your building structure or vehicle.
Before a storm approaches, make sure your outdoor furniture, BBQ grills, etc., are tied down and secured. You may also want to store small outdoor items in your garage so they don't get carried off in heavy wind gusts. The last thing you want to do is fetch your patio furniture from down the street.
If your home or business is situated in a lower elevation, you should consider stocking up on sandbags to prevent flooding around your home or office building.
Prepare an emergency kit just in case to include items such as: flashlights, batteries, a first aid kit, water and non-perishable food items.
Avoid traveling at all costs during a storm. If you must drive, do not attempt to enter flooded roadways. Try finding a safe spot away from trees and wait for the storm to pass before you continue on the road.
These are just several storm preparation tips to consider. If you are experiencing any storm damage to your home or business, call SERVPRO of Scottsdale. We offer residential and commercial restoration and cleaning services. When you have a cleaning or restoration need, we're ready to help 24/7 to quickly make it "Like it never even happened."
Call us at (480) 998-7989 or visit us at www.SERVPROScottsdale.com to learn more about Storm Damage Cleanup and Restoration.