Monsoon Storms In Scottsdale
8/30/2021 (Permalink)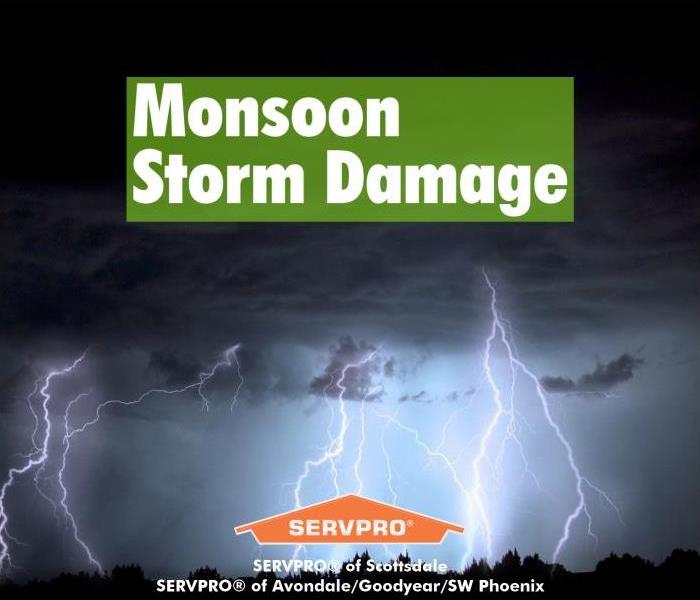 If you have standing water in your home due to rain storms, give us a call. We are available 24/7 for flooding and standing water emergencies.
Our SERVPRO of Scottsdale technicians have been working nonstop recently due to the number of monsoon storms that have taken place. Many Scottsdale and Rio Verde residents were dealing with roof leak issues that caused water-soaked ceilings and walls as well as causing damage to the flooring and furniture. Other residents were also dealing with standing water issues caused by flooding which required 24/7 immediate attention from our SERVPRO crews.
According to the National Weather Service, Phoenix so far has recorded 3.29 inches of rain since June 15th. That would make this year's monsoon the third wettest monsoon Phoenix has seen in previous years. In 2014, Phoenix recorded 6.34 inches of rain in 2014, followed by 5.70 inches of rain in 2008.
If you have discovered water damage or mold growth from these rain storms, give SERVPRO of Scottsdale a call now before the damage worsens.